Oleg Gadetsky. Writer. Psychologist trainer. Conducts trainings in Russia, Europe, Asia and the USA.

Global rating average: 5.0 out of 5
Parable: The conversation of two babies in the womb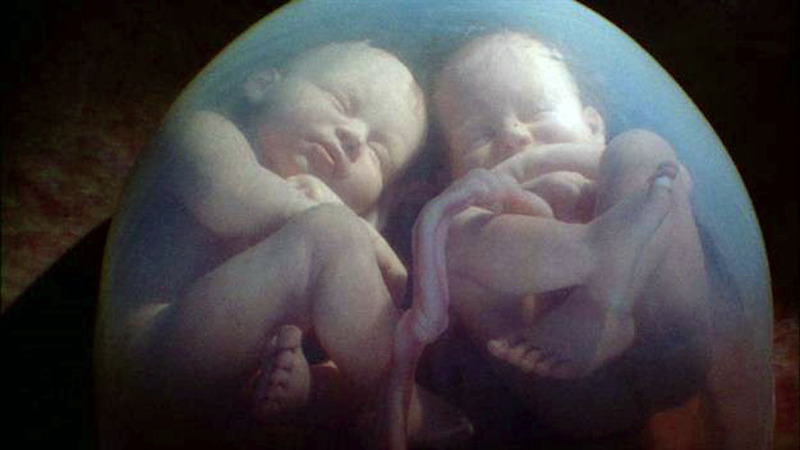 Two babies are talking in the belly of a pregnant woman.
One of them is a believer, the other is an unbeliever.
Unbeliever baby: "Do you believe in life after giving birth?"
Believer baby: "Yes, of course. Everyone understands thatlife after birth exists. We are here to become strong enough and ready for what awaits us later. "
Unbeliever baby: "This is nonsense! There can be no life after birth! Can you imagine how such a life might look like? "
Believer baby: "I don't know all the details, butI believe that there will be more lightand that we may perhaps walk ourselves and eat with our mouths. "
Unbeliever baby: "What nonsense! It is impossible to walk and eat with your mouth! This is generally funny!We have a cord that feeds us. You know, I want to tell you: it is impossible for life to exist after birth, because our life - the umbilical cord - is already too short. "
Believer baby: "I'm sure it is possible. Everything will be just a little different.You can imagine it. "
Unbeliever baby: "But nobody has ever returned from there! Life just ends in childbirth. And in general, life is one great suffering in the dark. "
Believer baby: "No, no! I don't know exactly what our life will look like after the birth, but in any casewe will see mom and she will take care of us».
Unbeliever baby: "Mom? Do you believe in mom? And where is she? "
Believer baby: "She is everywhere around us, we dwell in it and thanks to her we move and live, without it we simply cannot exist. "
Unbeliever baby: "Complete nonsense! I have not seen any mother, and therefore it is obvious that she simply does not exist. "
Believer baby: "I can not agree with you.After all, sometimes, when everything around you is quiet, you can hear how she sings, and feel how she caresses our world.. I firmly believe that our real life will begin only after giving birth.
Related news
Parable: The conversation of two babies in the womb image, picture, imagery