Giorgi Karakhanyan - "Mad" MMA fighter
Georgy Karakhanyan is a famous Russian fighter who acts in the style of mixed martial arts. Since 2006, he has worked with Mixed Martial Arts. He is the World Series of Fighting champion in the featherweight category. The young athlete has already become the idol of many martial arts fans and earned the nickname "Mad". Among his hobbies was once a place not only for fighting, but also for playing football.
Brief biographical information
A fairly well-known personality among the MMA participants is a promising fighter Georgiy Karakhanyan. Biography of the athlete begins in 1985: George was born on May 29. Hometown - Moscow. Karakhanyan's father is an Armenian who was engaged in entrepreneurial activity and had a passion for karate before Shotokan. It was his father who instilled in George a love for sport. Already at the age of six, the boy became interested in wrestling. When he was eight years old, he had his first tournament battle. Moreover, from a young age George was fond of Brazilian jiu-jitsu, judo and karate-setokan.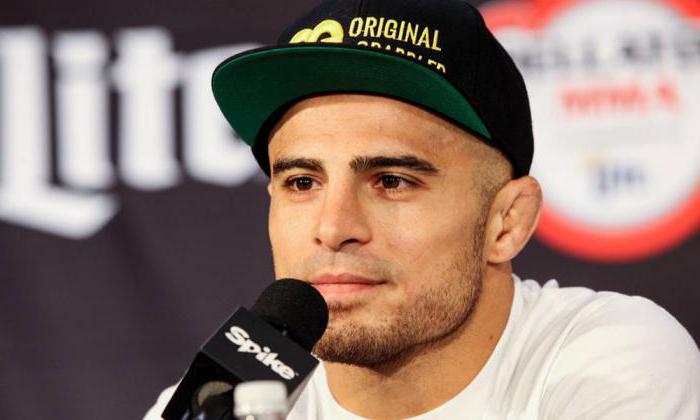 Dreams of professional football
In 1994, held the World Cup. After that, George's wishes completely changed. He was inspired by the achievements of legendary football stars such as Romario and Gheorghe Haji. Karakhanyan decided to do this sport professionally. He played in the famous football clubs of Moscow, such as Spartak and Torpedo. After some time, George's family moved to Spain, in the city of Tarragona. Karakhanyan continued to play football in the new place of residence and played for the Gymnastic de Tarragona football club, which was the reserve team of FC Barcelona.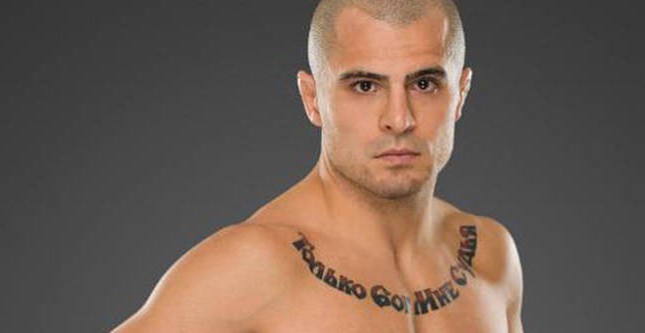 Moving to USA
After several years of living in Spain, George Karakhanyan and his family moved to the United States of America. Despite the fact that George from a young age has developed a prosperous football career, he begins to understand that the American game is significantly different from the European one. As the athlete himself said, it was extremely difficult for him to leave football, but his life changed dramatically after that. Karakhanyan changed his views on life, began to really look at the world and his professional perspectives.
Fighting in Mixed Martial Arts. Statistics
In 2006, October 13, the debut fight of the young athlete took place. George Karakhanyan began his performances in the organization Mixed Martial Arts. Before that, he had been training hard for six months, practicing Brazilian jiu-jitsu. The young man finally decided to devote himself to martial arts, so he spent all his free time in the training hall. Although Karakhanyan had never dreamed of becoming a professional wrestler before, the very first entry into the ring instilled in him the confidence that he was on the right track. The debut sparring with the legend MMA brought George a victory and made him believe in his own strength. During his entire professional career, George Karakhanyan had 29 fights, of which he lost only four. The athlete gained most of his winnings with the help of tough painful tricks, but there were several knockouts in his story of a professional fighter.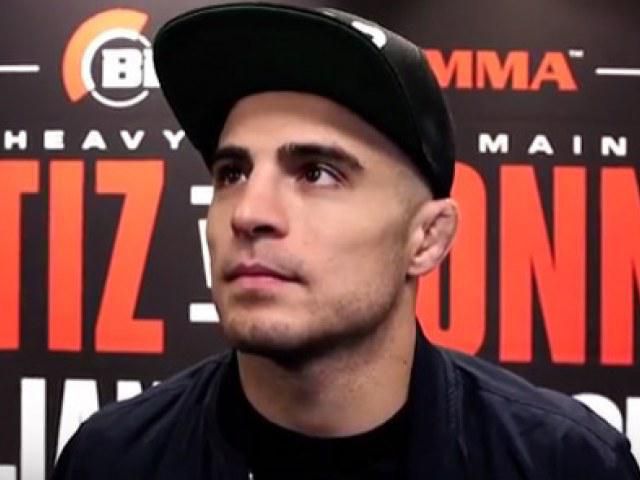 Duel with Lance Palmer
The fighter managed to become the World Series of Fighting champion in the featherweight category. He is the first WSOF athlete to win this honorary title. The duel was declared: Lens Palmer - George Karakhanyan. The photo shows the winner of this fight.Despite the fact that Palmer was a legendary and undefeated fighter of the Team Alpha club, George "strangled" him in the third round with a guillotine reception. In an interview after the fight, Karakhanyan said that he believes Lance is a great fighter with excellent athletic training. Georgy led the whole match in a stand, it was extremely difficult for him, but Lans Palmer could not resist Karakhanyan's fiery painful hold.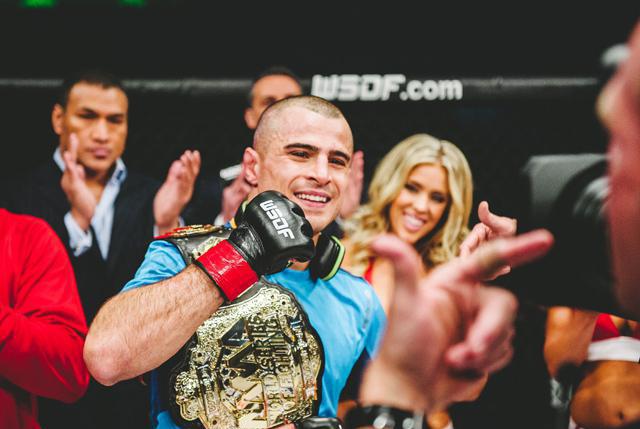 Some interesting facts
Young and promising fighter - George Karakhanyan. Photos of a talented athlete hanging in the gym and above the bed among the many fans of mixed martial arts. And this is not surprising, because George has an excellent figure, despite his small height (172 cm). George is a passionate fan of tattoo art. George himself has several. The first tattoo he did was an Armenian cross. Modest athlete George Karakhanyan is interested in fiction. The last book he read was 48 laws of force.
Related news
Giorgi Karakhanyan - Mad MMA Fighter image, picture, imagery